Date: 05/09/2018 6:00 pm - 8:00 pm
Under: Community
Location: 17 Hunter St. NJ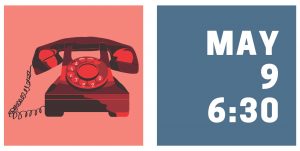 In conjunction with our new exhibit, "Out of the Box: Rare and Unusual Objects," we'll take a tour of the objects in the home and not only how they present us with an American history lesson but also what they say about us as individuals and as a society.
Enjoy FREE ADMISSION to the Museum just prior to the program, from 4:00 PM to 6:30 PM.
Dr. Greenfield's discussion will begin at 6:30 PM.
FREE and OPEN TO THE PUBLIC.
This program is funded by the New Jersey Council for the Humanities.